Filter by Category
Our Classes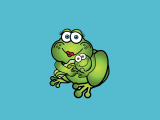 Frogs and Tadpoles (Toddler and Parent)

Current session started Oct 25, 2022 at 5:05 pm

, runs for 6 weeks
2 additional sessions through Oct 29, 2022
Join us for the exploration of water. This class is designed for children (1-3 years old) who are most at-risk for accidental drowning. Together, parents and children will learn key safety tips and skills while playing games and singing songs. 
Skills - Water safety, proper use of flotation devices, water acclimation, movement through water, floating in the water, blowing bubbles, and more.
Age: Children must be 12-36 months old (no exceptions). Any child who is not potty-trained must wear a swim diaper.
Class length: 30 minutes
Fees: $46 Resident / VRC Member; $56 Non-Resident
Please note, this is a parent and child class. Every child must have a parent, guardian, or responsible adult in the water to participate in class.